Ongoing projects
Projects and ongoing work
---
In Jours de Gloire series, ongoing developments are related to the republishing of an improved version of 1806 and 1807 battles, with some new La Garde avance! modules in addition.
I'am also working on a book devoted to Napoleon's Empire.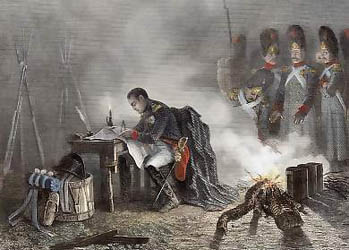 [To be continued...]
F.B.
"Non nobis, Domine, non nobis, sed nomini tuo da gloriam."
Order of the Temple Motto